Want to get:
Clarity about your next?

Feel seen, heard and valued at work?

To do more fulfilling work?
Karen Kelloway is passionate about helping others create a career they truly enjoy
In her inspiring, interactive keynotes and training workshops, Karen shares real live examples and actionable insights you and your colleagues can put into practice immediately.
Her books, including NAIL IT!, have received glowing endorsements such as "an essential read for upwardly-mobile professionals" from Atlantic Business Magazine and "insightful and utterly enjoyable" by the Globe and Mail. Clients welcome her relatability and her commitment to engaging you and your group with thought provoking exercises that can help you create and reflect on a truly aligned career path.
Some of her speaking topics include:
What's Your Billboard? A 3-step Formula for Networking Success
Find Your Path: Create a Competitive Career Edge
Everything I Learned About Leadership I Learned from Writing
Contact Karen to see how she can best participate in your event or conference to maximize its success.
LET'S WORK TOGETHER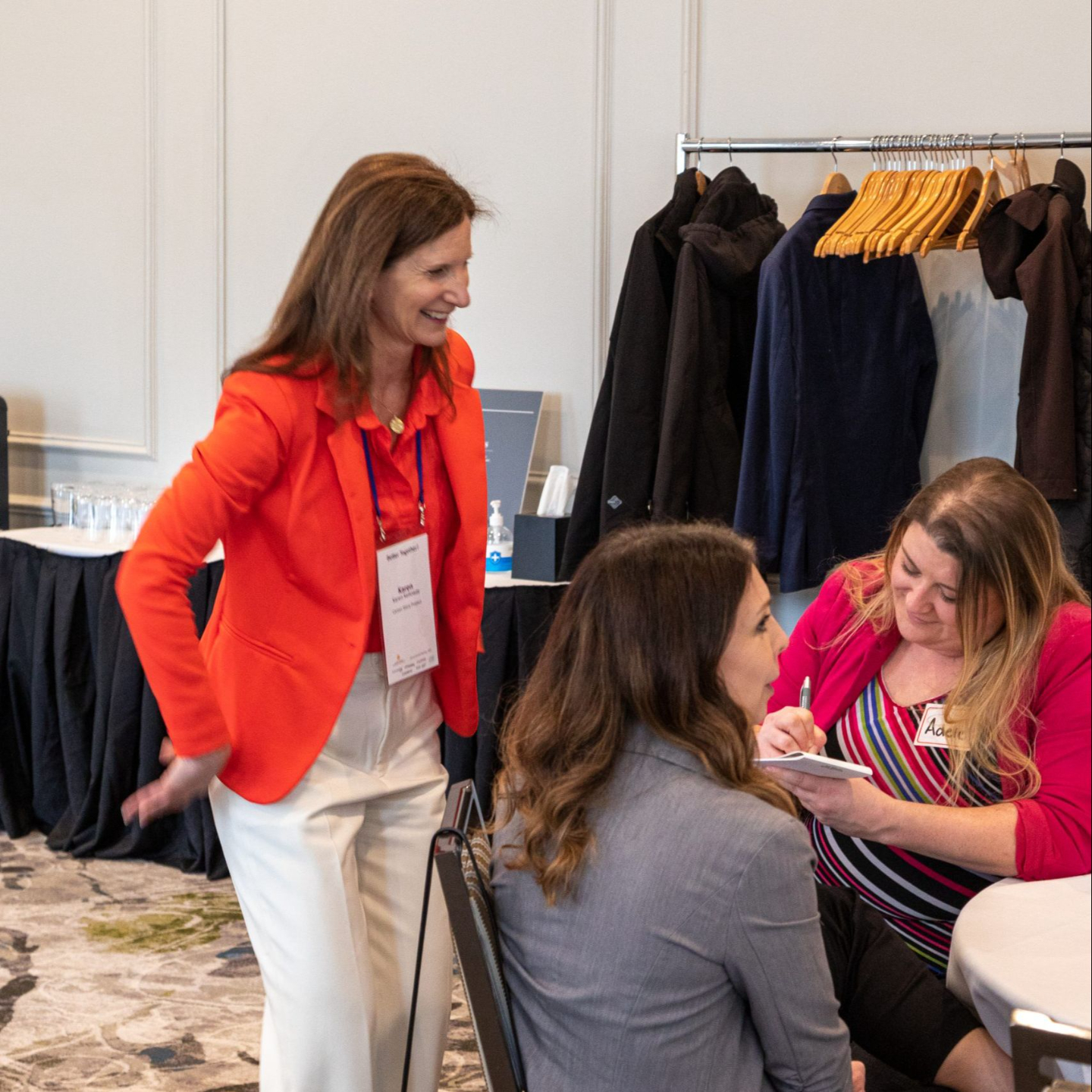 What's Your Billboard?
A 3-step Formula for Networking Success
More than just an elevator pitch, the Billboard Speech tells others how they can help you succeed - cutting through the noise and making strong connections in those precious first few seconds.
Adapted from her trademarked career pathing program, Karen guides participants through her 3-step formula to help them:
craft, prepare and practice how to introduce themselves and leave a meaningful impression.

take all of their ideas and neatly package them into three key talking points.

build confidence to step up and network like a pro
This 30-60 minute session works best with emerging leaders. Participants should come prepared to take notes and participate.
Conference conversations are quick. It pays to be prepared.
WHAT'S YOUR BILLBOARD?
Vodcast Series
In this Vodcast, you will hear the fascinating, "put-you-in-the-scene" stories about how, when and where leaders, entrepreneurs, authors, artists and even musicians launched what I feel are extraordinary careers, what obstacles they faced along the way and their resulting lessons learned that help them live – and lead – a meaningful legacy.